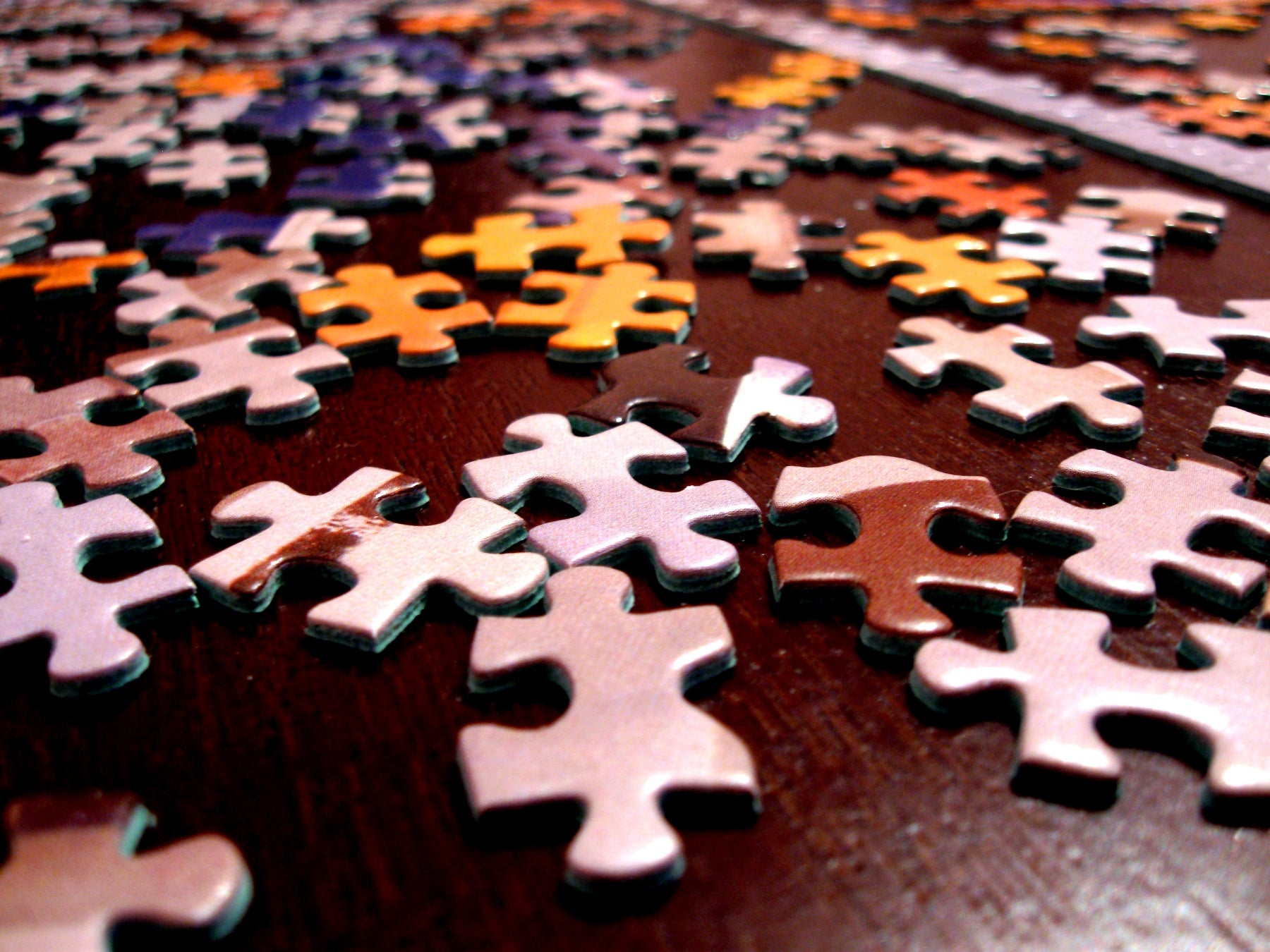 Keep A Sharp Mind With These 5 Fun Brain Activities
One's cognitive decline is generally gradual as they age. The Alzheimer's Association has said that approximately 12-18% of people over the age of 60 are living with Mild Cognitive Impairment (MCI).  
As MCI starts it can challenge your concentration, memory, thinking, and reasoning skills so it is very important to find ways and build habits to exercise and sharpen these skills as you age. 
Harvard conducted a study that provided ways to contact cognitive decline and one of those ways was to include mental stimulation in your everyday routine. 
Below are a few fun ideas to to help stimulate and exercise your mind while having fun: 
Jigsaw Puzzles
Jigsaw puzzles are fun and  are a great way to exercise your ability to identify and process color, textures and sizes. They can create a variety of pictures and even be specially made of your favorite picture. Some people even enjoy gluing the pictures into place and hanging them as wall art once they are finished.  
Word Games 
Word based games such as Scrabble, Boggle or Words with Friends can be fun and done in social settings. These games require you to creatively generate words from letters, which can be difficult and require creative thinking. This is great for brain stimulation as it causes you to use parts of your brain that are responsible for language and word recall. 
Crossword Puzzles
Many people look forward to getting their morning newspaper and working their way through the daily crossword puzzle. Well, it turns out not only is it fun but also a great way to make your mind think and work. If your newspapers daily crossword puzzle isn't enough then pick up a book at your local grocery store and work through it to your heart's content.
Sudoku
This game helps increase logical thinking, improves memory, tests your concentration and attention to detail, and helps the brain make connections. It is another one that is easily accessible at many stores so that you will never run out opportunities to play. 
Card Games
Playing card games is good for both your short-term and long-term memory. Depending on your game, or games, of choice it can promote problem solving, strategic thinking and memory and can be done alone or with friends.
While this is not an exhaustive list it is enough to get you started. Creating mental stimulation doesn't have to be a chore and doesn't need to be done alone. Find things you love doing  that will not only be a fun way to pass the time but can provide health benefits to you.
RMS is a Manufacturer & Online Retailer of quality Home Medical Equipment located in the USA.  We offer a wide variety of products ranging from Mobility & Daily Living Aids including Walking Canes, Bathroom & Bedroom Safety, Dressing Aids, Reachers & Grabbers, Incontinence Care, Braces, and Hip & Knee Replacement Kits and etc.