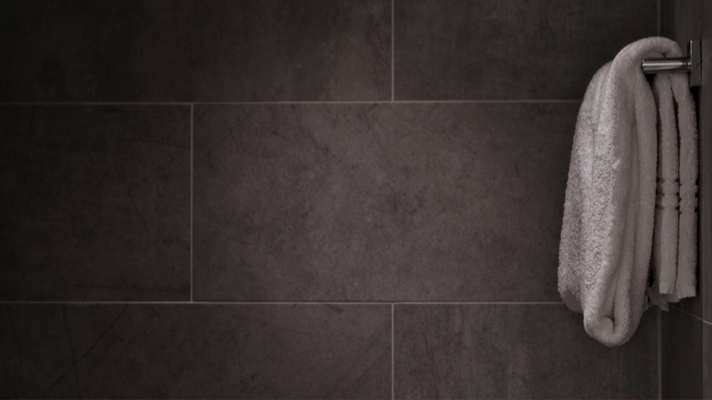 The Dangers of the Bathroom
For seniors, over half of all falls occur in their home causing over 20,000
injury deaths a year. This is the leading cause for seniors to lose their
independence as in fact around 1 in 4 older adults fall each year, often
causing serious injury. Once a fall occurs that individual is twice as likely
to fall again.
One cannot overstate the importance of safeguarding one's home and
daily life to prevent such an event from occurring. Over half of all falls in
the home occur in the bathroom. Although the consequences of such an
event can be overwhelming, there are several "easy fixes" that can be
made to help prevent an unforeseen event from taking place.
The combination of water on smooth, hard surfaces can be a hidden trap
that strikes at any time regardless of how careful you are being. The
simple act of getting in or getting out of the shower can be extremely
tedious yet made a much simpler task with Safe-er-Grip Shower and
Bathtub Assist Bar and Anti Slip Bath Mat for Bathtub.
By providing yourself with the stability of the assist bar and reducing the slick surface area of the bathtub with the anti-slip bath mat you are able to
significantly reduce the risk of falling. As the dangers of the bathroom
follow you even while traveling, it is a good idea to be cautious while
away from the home as well.
A handy way to do this is with the Safe-er-Grip Traveler Bathtub & Shower Assist Bar. The other big danger area in the bathroom is the simple act of lowering
yourself to the toilet and standing up from the toilet. The Foldeasy Toilet
Safety Frame helps the user sit and stand with greater ease and control
which greatly reduces the risk of fall that can occur.
The bathroom is one space in your house that is used every day. Easy
safeguards can be put in place to not only keep you safe and avoid
injury, but to help you keep your independence as well.
If you need additional help safeguarding your bathroom