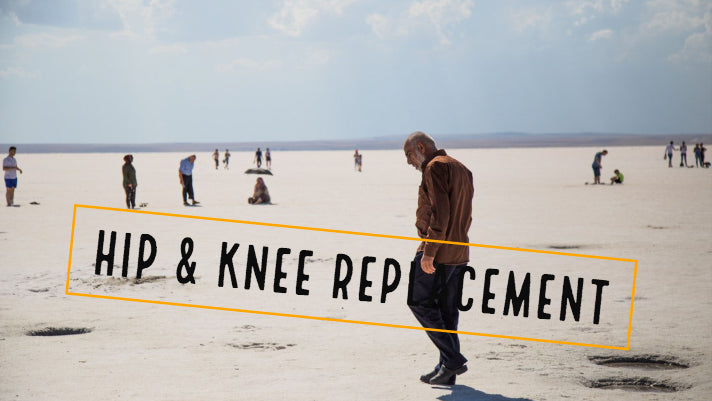 How Do I Find The Best Hip-Knee Replacement Kit For Me?
Have you had a recent hip or knee surgery or having difficulty from surgery? Knowing a few simple things can help you during this transition.  
You're not alone.
Over 300,000 people require hip or knee replacement surgeries each year in the United States (Centers for Disease Control and Prevention (CDC)).
A total hip replacement prosthesis is surgically implanted to replace the damaged hip joint. A traditional hip prosthesis has three parts: a plastic cup that replaces the hip socket or acetabulum, a metal ball that replaces the femoral head, and a metal stem that is placed in the shaft of the femur.
According to WebMD, when hip replacement surgeries were first performed in the early 1970s, it was thought that the average artificial joint would last approximately 10 years. We now know that about 85% of the hip joint implants will last 20 years. Improvements in surgical technique and artificial joint materials should make these implants last even longer. If the joint does become damaged, surgery to repair it can be successful but is more complicated than the original procedure.
A Hip Kit That Will Truly Help?
Our Hip Kit Knee Replacement Kit is designed carefully by medical professionals for people who are recovering from hip, knee or bariatric surgeries. The kit contains 4 pieces: one 26" or 32" Featherweight® Reacher (for a limited time, free upgrade to premium Soft-Grip™ Reacher), one Deluxe Molded Sock Aid with 38" Long Foam Handles, one 22" Long Handle Sponge and one 18" Long Plastic Shoe Horn.