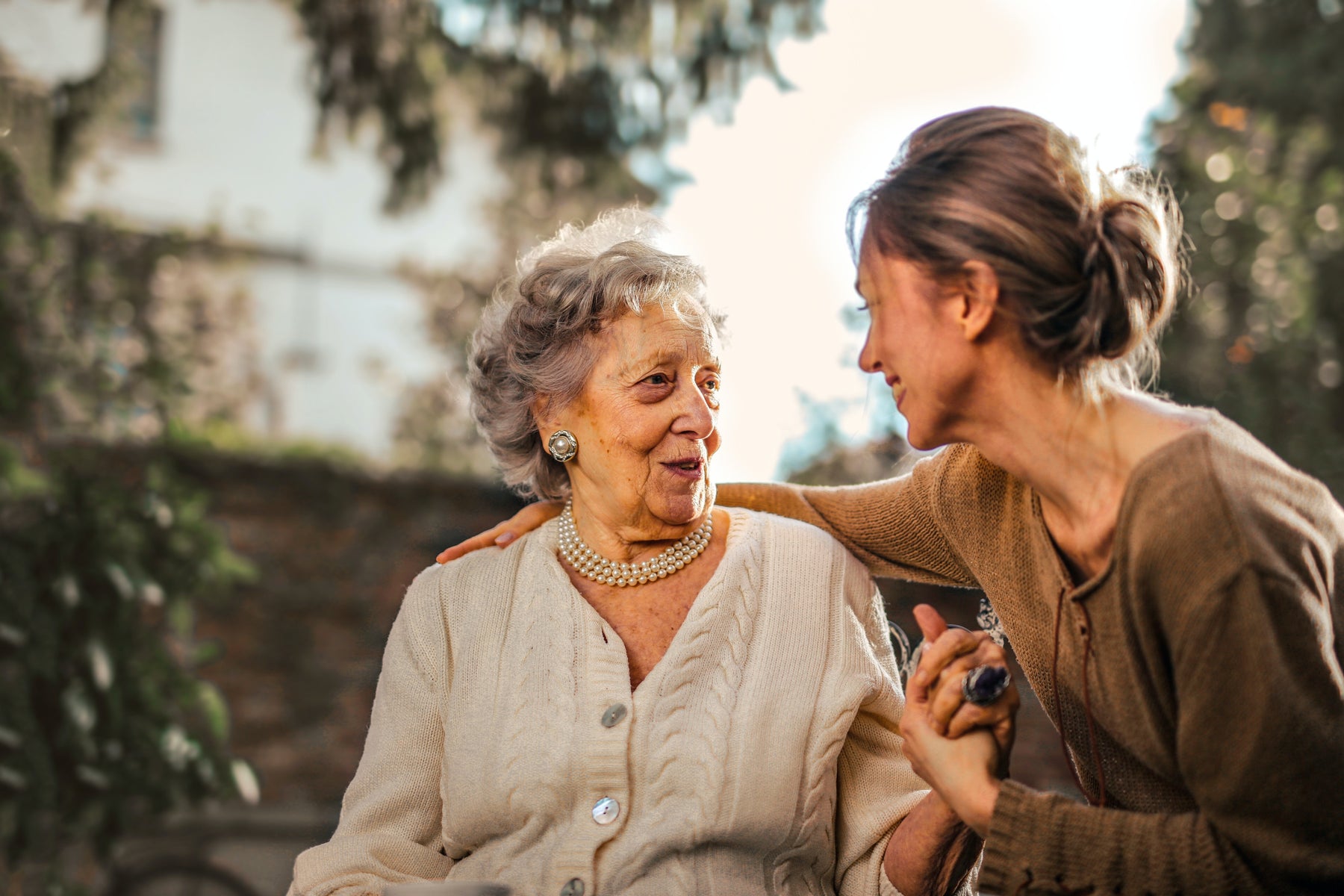 Five Ways to Improve Seniors' Quality of Life
The quality of life is something that will rear its head up the older we get. The things that we've always done that have increased our quality of life become less attainable or even unattainable. As these changes occur it can steal some of the things that once helped us maintain our happiness and joy. It's not always enough to just pay attention to our medical needs but also our mental and emotional needs as well. These are all pieces that need to be in place for us to have a good quality of life.
Our view and outlook on life can many times help alleviate some of the medical challenges we face such as stress, lack of energy, appetite and cognitive decline. Below we have provided five tips that can be use to help improve you or a loved one's quality of life.
Depression is REAL.


Whether you are young or old millions of people are affected by depression. The older we get by no means will mean the bad days are over. It can be a traumatic event like the loss of a spouse or loved one, physical limitations and having to depend on others more, being unable to live in your home by yourself, the list can go on. Sometimes it is something more subtle like a negative reaction to a new, important, medication that can alter your mood. Depression is a serious issue that can greatly impact your quality of life.





Sharing these concerns with your doctor is a great way to be proactive. Maybe your doctor or caregiver can help you think of things that may be a trigger for you and ways to avoid depression  If you or a caregiver notice warning signs, seek medical treatment as soon as possible.




 

Remind Seniors That They Are Valued, Needed and Useful.


The desire to not feel like a burden to others, regardless of age, is extremely important. It is human nature to want to feel useful and needed

.

When someone feels that they are useful it helps to reinforce that they are needed and not a burden. One of the great fears for all seniors is the fear of becoming a burden. Feeling like a person that contributes to a household and/or society helps to lessen that fear.





As a caregiver ask seniors for help with tasks that allow for them to use their abilities. Maybe it is a simple task like folding laundry or putting away some clothes. Find things that they are passionate about, maybe keeping up with the latest news stories or special families recipes they have and ask probing questions that show them you want the information they have. Be interested in what interests them and desire to know more.




 

Physical Activity Is Important.


Regular activity will not only help your physical health but your mental and emotional health as well. Anything that stimulates blood flow will help like walking or physical therapy exercises will help stimulate blood flow, reduce anxiety and relieve stress. Physical activity does not get easier with age so the more proactive you can be the younger you are the more it will help as you age.
Mental Activity Is Excellent.


Mental stimulation is important when trying to improve or retain cognitive function and maintain an overall sense of well-being. Much like your physical abilities your cognitive abilities tend to lessen with age and the more mental exercise you can get the better. There are so many fund mental activities to partake in these days that this is an easy one. Doing the daily crossword puzzle in the newspaper, buying a sudoku book or any activity like this is a simple and yet fun way to stimulate your brain.




 

Staying Connected.


As a senior member of society it is very easy to slide into isolation as your circle of friends grows smaller and your ability to move around outside of your house becomes more limited. Staying connected as much as possible is a very important part in maintaining one's quality of life. 

Be intentional about visiting family or having outings with friends. This can take a lot of intentionality but the benefits far outweigh the effort. Get involved with social groups, volunteer at local organizations or at your local religious establishment. Find new hobbies that can be enjoyed by your friends and family that can not only help you stay connected but stimulate your brain and promote some sort of physical activity if possible.
RMS is a Manufacturer & Online Retailer of quality Home Medical Equipment located in the USA.  We offer a wide variety of products ranging from Mobility & Daily Living Aids including Walking Canes, Bathroom & Bedroom Safety, Dressing Aids, Reachers & Grabbers, Incontinence Care, Braces, and Hip & Knee Replacement Kits and etc.
Our Mission Statement
Our mission is to provide quality products at a competitive price in order to build your trust and become your primary source of popular and hard-to-find home medical supplies.