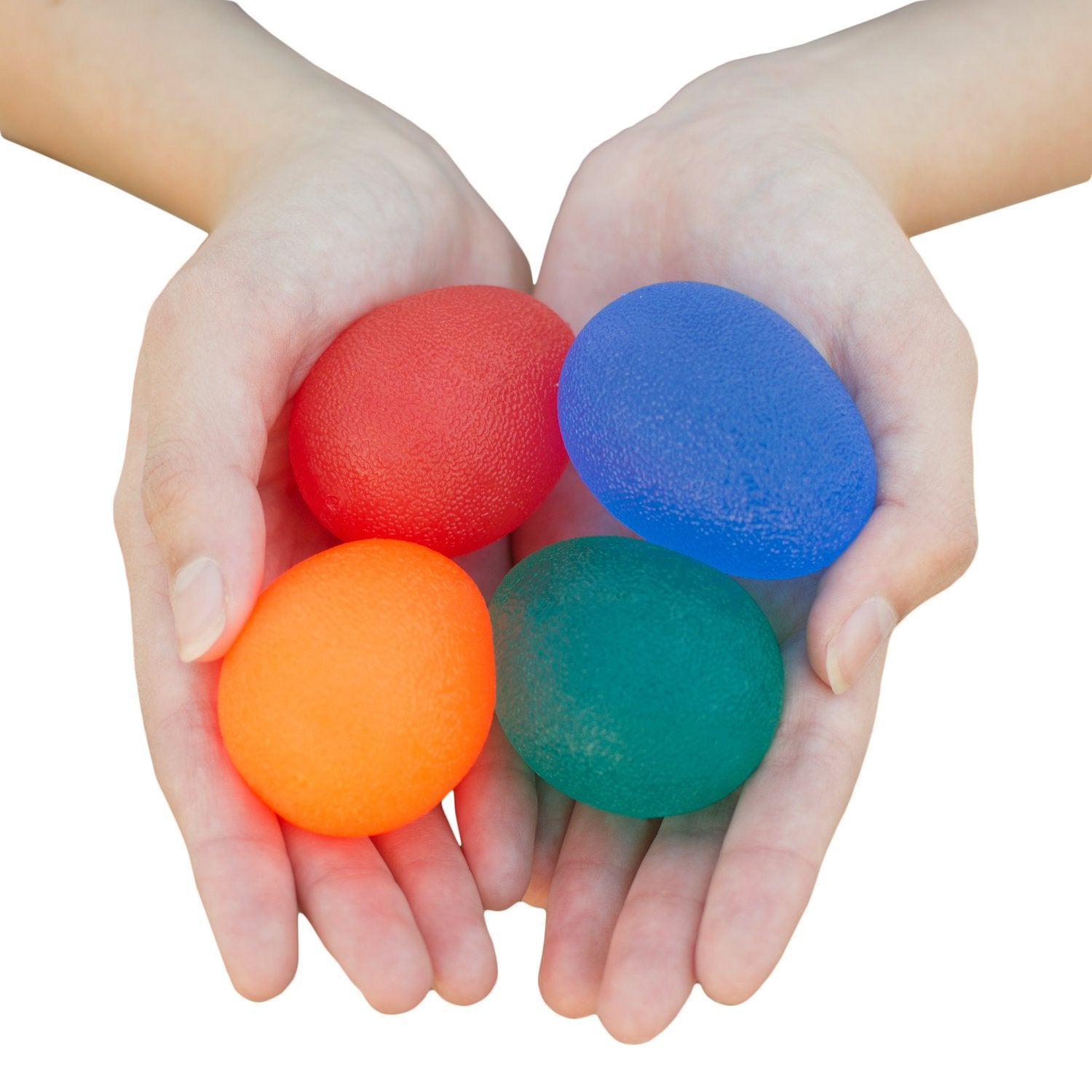 5 Reasons Why Stress Egg Exercises Are Important For The Elderly
Stress Balls are an easy exercise tool for older adults that have limited energy and desire to do some type of exercise.
Growing old is inevitable, regardless of who you are. The physical ailments and pains that one has will generally only get worse as time goes by. Loss of strength and muscle memory will gradually lead to difficulties getting around and a more sedentary lifestyle. There are, however, several ways to alleviate the physical losses and ailments as you get older. The more active one can be earlier in life, the easier it will generally be later in life. Being active can look different for each individual person and doing something is better than doing nothing.
Stress ball exercises are one small and easy way to do something and can offer many benefits.
Release of Tension
You work the flexor and abductor muscles by tightening your fist around the ball. By tightening your fist around the ball you activate and stretch the muscles the muscles are stretched and activated as they tense up. Once you release the ball all these muscles relax, and tension is released in that process.
Improves muscle strength
Aside from helping release tension in the body, exercise eggs also help strengthen the muscles in your hands and forearms. These muscles are important for all ages but especially so the elderly as they are many times holding onto things, like canes or assist bars, in order to maintain balance while walking, sitting down or getting up. The stronger these muscles are the better grip one can have to help avoid falling.
Treatment of hand conditions
Age can bring on many health issues such as Rheumatoid Arthritis and Carpal Tunnel Syndrome. Stress balll exercises are effective in helping prevent the loss of mobility on the hands by stretching the hand muscles. Muscles that are active are able to fight inflammation while the balls can assist in controlling the progression of arthritis.
Focus and Attention
Oddly enough when your hands are occupied with mindful squeezing, it aids in directing attention to one thought or activity. Attention deficit is an issue for many people, including the elderly, and the stress balls help in keeping stress at bay and promote focus.
Better Mood
Regardless of your age or lifestyle, stress is something that everyone has to deal with. A simple method to boost one's mood is by squeezing a stress egg. The squeezing is associated with happy feelings because of the release of endorphins and pain relieving neurochemicals. This is one effective way to not only promote stronger muscles and relieve stress, but as the stress is relieved it will help in one's overall mood.
RMS is a Manufacturer & Online Retailer of quality Home Medical Equipment located in the USA.  We offer a wide variety of products ranging from Mobility & Daily Living Aids including Walking Canes, Bathroom & Bedroom Safety, Dressing Aids, Reachers & Grabbers, Incontinence Care, Braces, and Hip & Knee Replacement Kits and etc.
Our Mission Statement
Our mission is to provide quality products at a competitive price in order to build your trust and become your primary source of popular and hard-to-find home medical supplies.