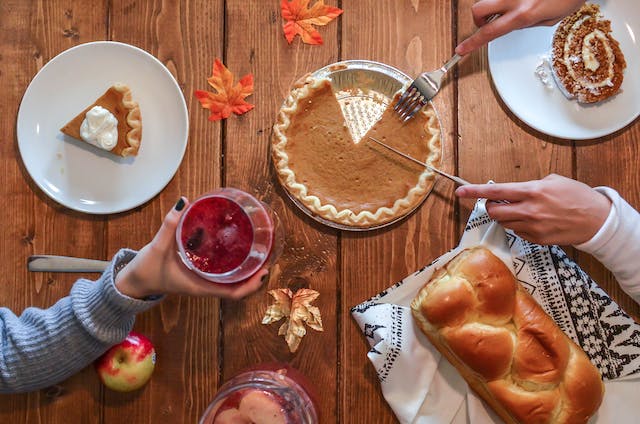 Fall is for Food
Between turning leaves and autumn festivities, there's a lot to get excited about this time of year. At the top of that list is the changing menu, as fall vegetables and colder weather put soups and stews back in regular rotation.
As you get older, your relationship with food changes. Diet restrictions and energy levels can make it harder to enjoy cooking as much as you once did, but that's no reason to give it up. Now is the perfect time to rediscover the joy of cooking and feel a sense of accomplishment every time you eat a meal. 
Start With the Ingredients
You won't get anywhere cooking food you can't eat. It's important to cut back on processed, fatty foods as you age, so think about what you should be eating and then work on the corresponding recipes. Think of all the vegetables you can get into one pot of soup! If you hate carrots, you don't have to add them; you just need to think of the healthiest foods you like and decide on a way to prepare them.
There are about a thousand ways to cook a squash. If you have the patience, you'll find a healthy recipe that works for your taste buds. 
Check Your Supplies
The right pots and pans are only slightly less important than usable ingredients. If soups and stews are on the menu, having a crockpot or a classic Dutch oven will make everything go much more smoothly. You probably want to avoid hoisting a heavy container full of scalding liquid, which makes a stationary crockpot a very useful kitchen feature.
The right dishware and serving spoons will make it easier to share the meals you prepare with friends and family. A colorful bib will make it less likely that you'll be wearing your soup once the meal is finished. When you have the right accessories, cooking becomes much more fun. 
Get a Shopping System
Sometimes getting to and from the store is the hardest part of meal prep. Fortunately, more and more stores offer bagging and delivery services to take that burden off customers. You can also treat a trip to the grocery store as the day's exercise. Bring your walker with the attached tote bag and get plenty of steps as you move up and down the aisles.
People of all ages come up with excuses not to go grocery shopping and to just order out instead. Find a system that makes shopping less of a burden so you can enjoy the healthy accomplishment of eating at home. 
As falling temperatures force you to spend more time inside, make the most of those afternoons and get back to enjoying homemade meals. It's a nice way to spend the afternoon and the best way to treat yourself. Happy Fall!