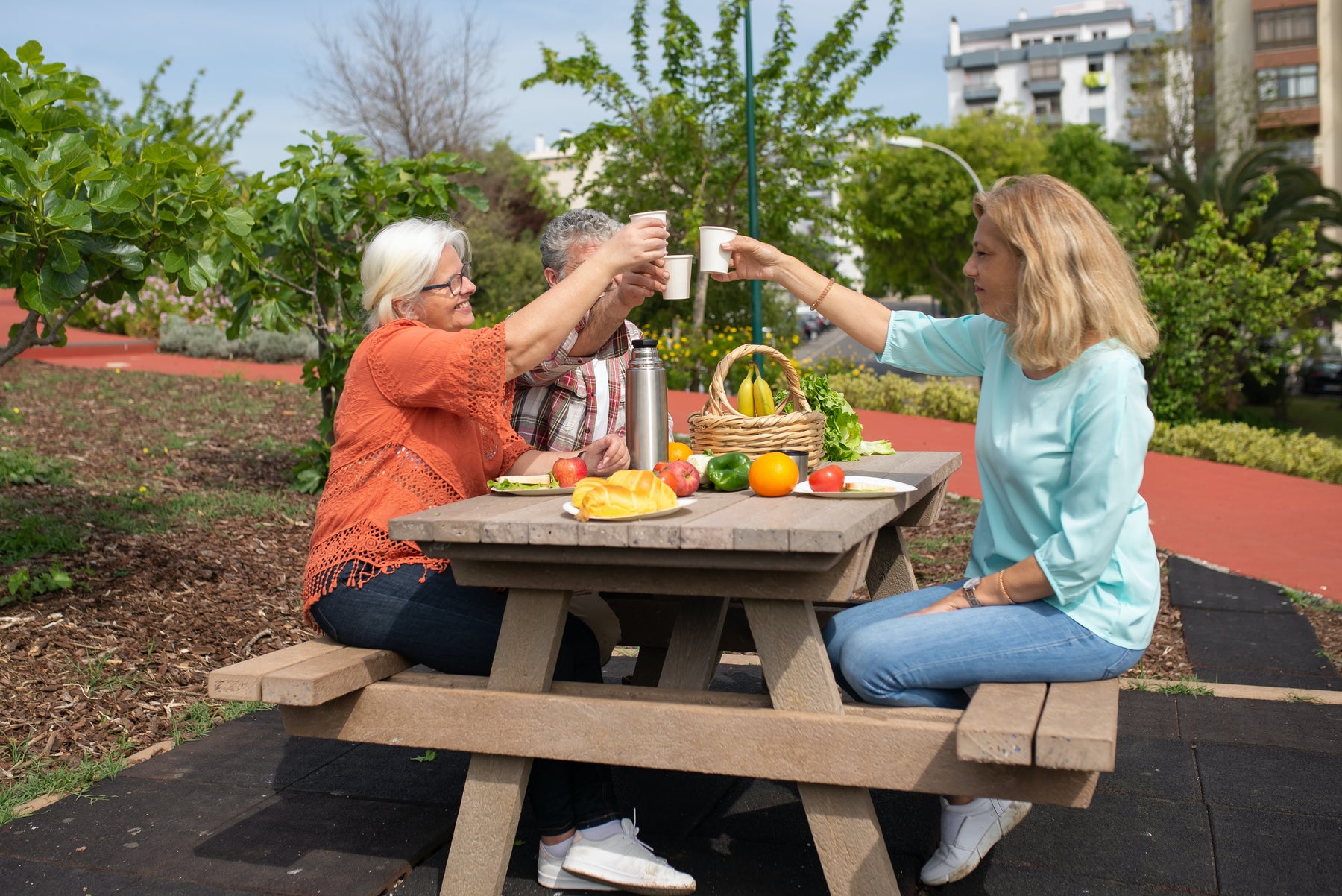 4 Ways To Beat The Heat
4 Ways To Beat the Heat
Summer weather is coming in fast. That means fun in the sun for some, and fighting to stay cool for the rest. Hot days present a serious risk to people with existing health conditions, so it's a good idea to make sure you're prepared before the heat arrives. 
The best solution is a comfortably air-conditioned home. If you're looking for additional tricks to keep your body temperature where it needs to be, here are four useful techniques. 
1. Watch What You Eat
After all these years of watching calories and cholesterol, now you have to worry about temperature? Yes. Fortunately, when it comes to what you eat, summer options aren't as limiting as the typical weight-loss diets. 
Since the weather will be heating you up from the outside, the goal here is to keep your insides cool. For your entrees, steer toward uncooked items like salads and sandwiches. It doesn't all have to be veggies—chicken or egg salad work just fine—but try to avoid those soups and stews that make you sweat. 
Cool snacks are much more fun. Ice cream and popsicles, iced tea and snow cones. Revisit the summer treats you loved as a kid, and know that you're doing your body a favor. 
2. Wear Light Layers
When you step out in the morning, a cool breeze might have you reaching for your jacket. If possible, opt for a light wrap that won't feel too heavy when the sun gets higher in the sky. It's easy to raise your temperature when you're moving around and a lot harder to get it back down, so light sweaters and long sleeves that can come on and off easily work best. 
If you go out with a sweater on, make sure the sunscreen is easily accessible for when you bare your arms. A sunburn is the fastest way to feel the heat for a long, long time. 
3. Stock the Freezer
In addition to the cool snacks you'll want to eat, ice packs and cold towels should be ready to go. Especially in a home that doesn't have great climate control, you'll definitely want a cold cloth to put over the back of your neck or an ice pack to lean against. You can always use the frozen food that's already in your freezer, but it's a shame when you spoil a good meal for the sake of cooling down. 
It's always important to protect your skin from items that are cold enough to burn. In addition to wrapping a cloth around an ice pack, you might want to have something like the RMS Folding Grabber Reacher handy for pulling icy objects out of the freezer.  
4. Cold Showers
It's not the most comfortable way to bathe, but running your shower just below body temperature can make you much more comfortable. If it's really hot outside, you might want to push your daily washing a little later in the day to cool yourself down when the sun is the brightest. If you're stepping over the edge of the tub to get in, a shower assist bar is a necessity. Check out the RMS Swivel Bathtub Shower Assist Bar for a useful, versatile option. 
If you can't beat the heat by traveling to a cooler climate, you'll have to find another way. These tips should help you stay safe and comfortable while you enjoy your summer.